Meetings and Events at Hotel Grand Chancellor Hobart
What kind of function are you planning?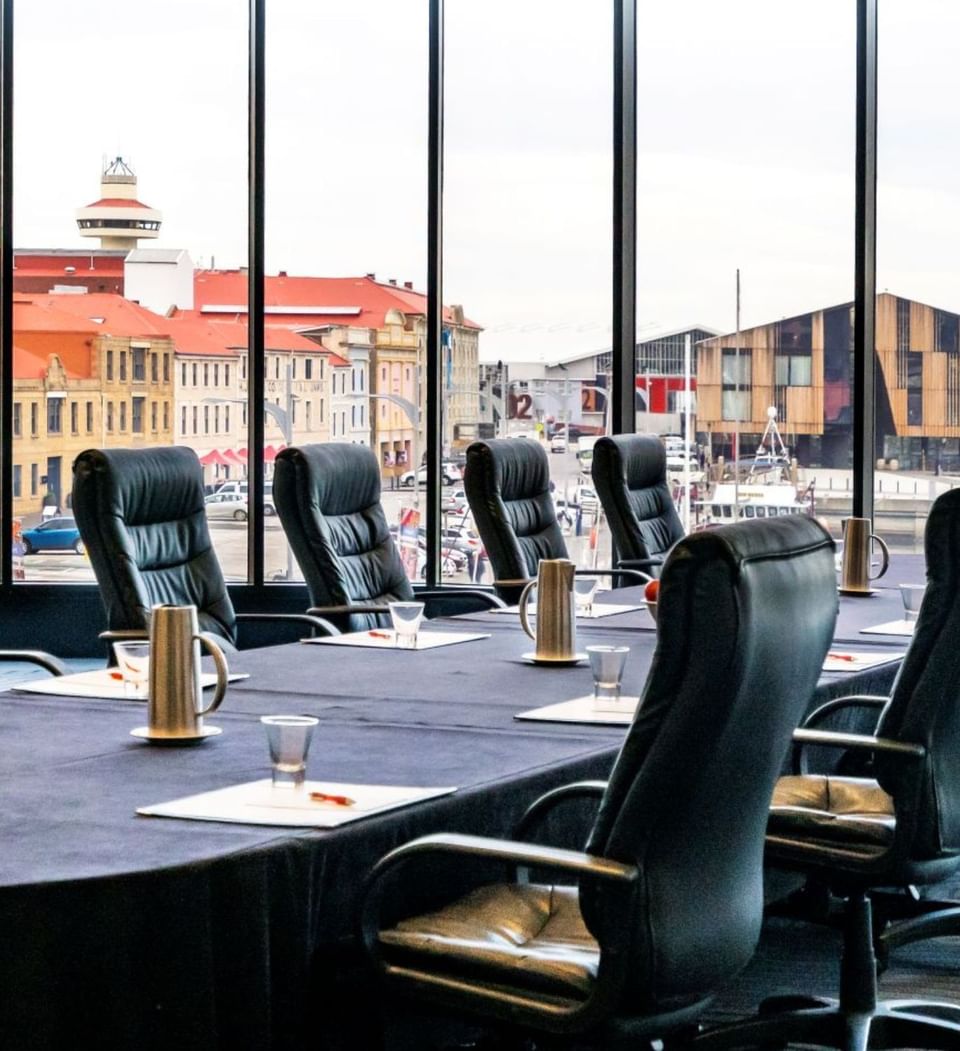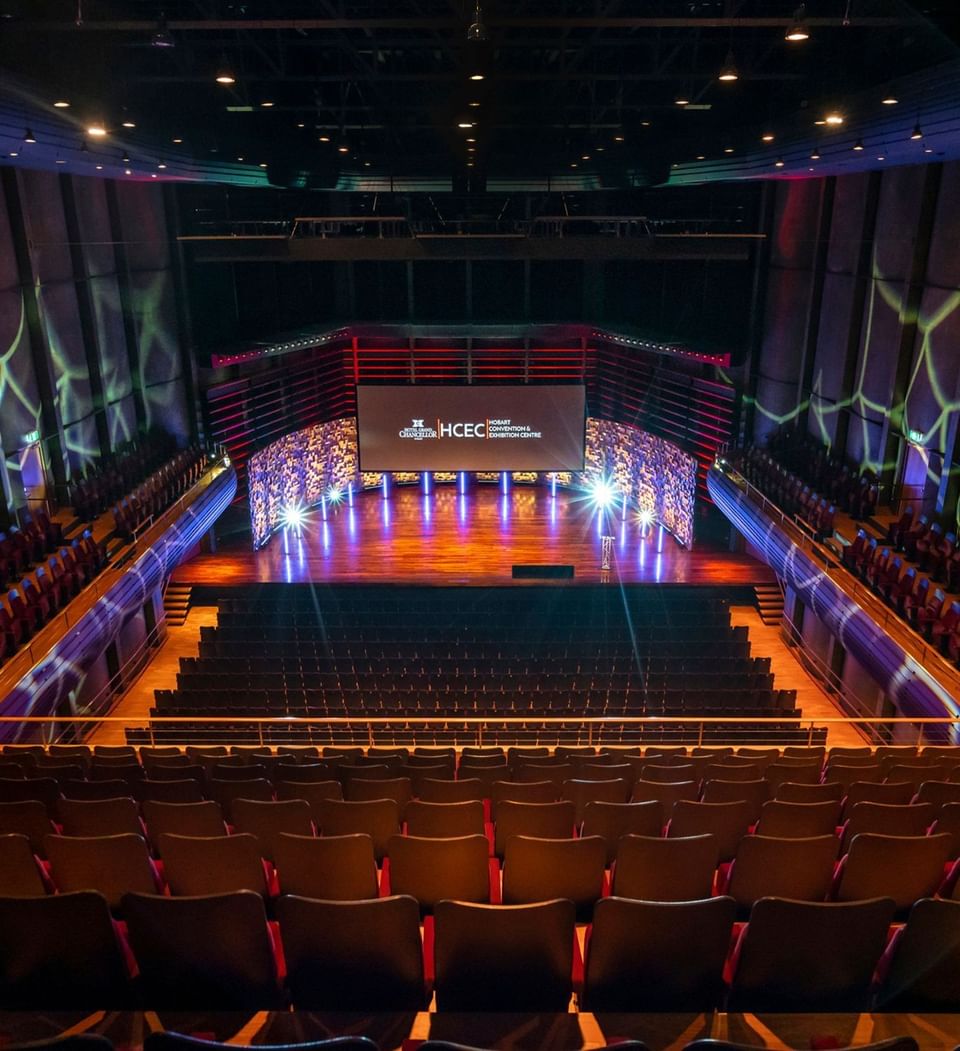 Conferences and Exhibitions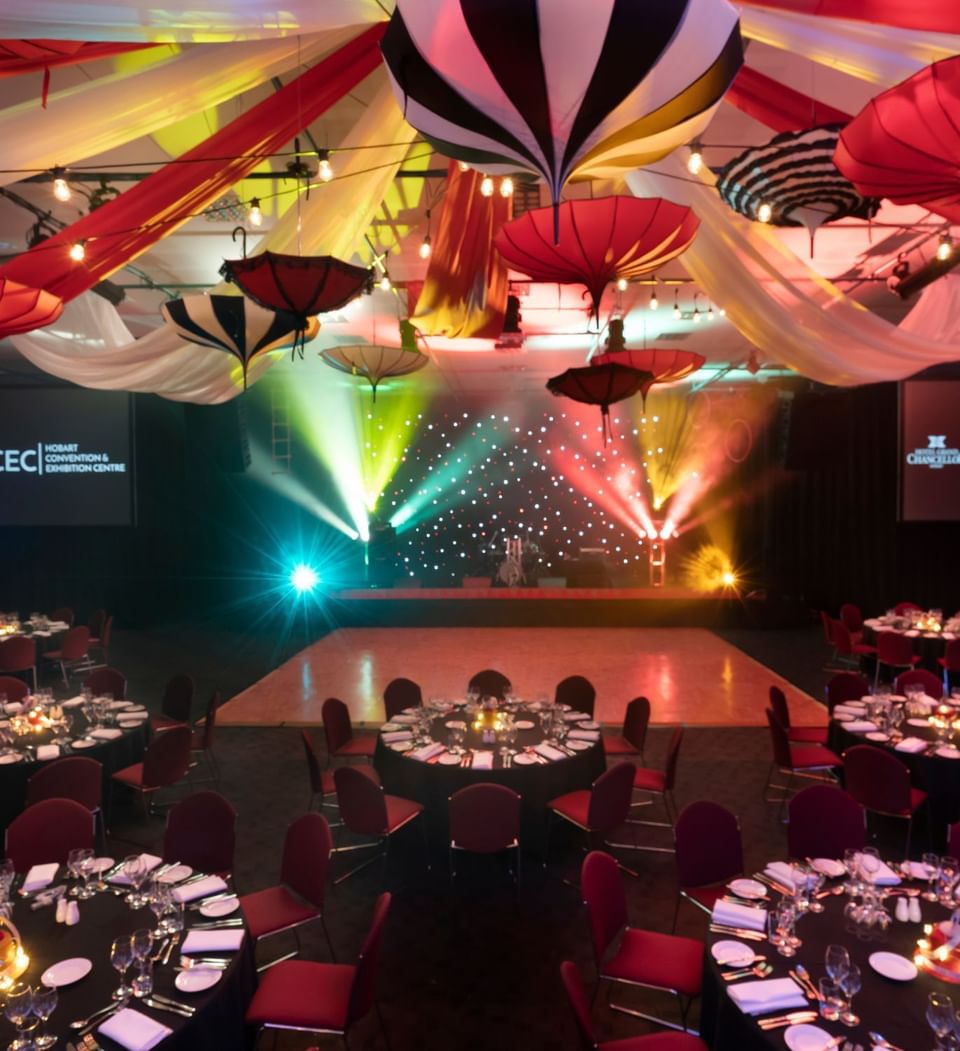 Social Events and Dinners
Host your next meeting or event at the Hotel Grand Chancellor Hobart
DISCOVER HOBART'S PREMIER EVENT VENUE WITH BREATHTAKING WATERFRONT VIEWS
Framed by commanding views of Hobart's waterfront, the Hotel Grand Chancellor Hobart is one of the most unique and picturesque event venues in Tasmania. Whether you're organising a small workshop or a grand gala dinner, a board meeting, a conference, or an exhibition, we provide the ideal spaces and services to ensure your event is an unforgettable success.

PERFECTING YOUR EVENT WITH IDEAL SPACE, EXPERTISE, AND PASSION
Our dedicated events team recognises that the perfect meeting, conference, or dinner hinges on the right combination of event space, experience, and passion, and that's where we truly shine. Nestled in the heart of Hobart's vibrant waterfront, our venue offers 11 spacious, airy, and versatile event spaces capable of accommodating any gathering.

SEAMLESS CONVENIENCE FOR YOUR EVENT
We value your convenience, and our central location can guarantee easy access to your meeting or event. If you're travelling from afar, stay comfortably in one of our 244 on-site accommodation rooms, ensuring a stress-free and swift transition to your event.
When it comes to catering, our dedicated banquet chefs have curated menus that cater to all your requirements, ensuring your guests' dietaries and palates are well taken care of. To ensure the smooth operation of your event, we've partnered with Scene Change, our in-house audio-visual experts, offering a wide range of AV expertise.

YOUR EVENT, OUR EXPERTISE
At Hotel Grand Chancellor Hobart, we've meticulously attended to the details, so you can place your full trust in our experienced team to help you plan and execute your event flawlessly, eliminating the stress factor. Regardless of the nature of your event, our dedicated team is on hand to guarantee your event's resounding success.
Hobart Convention & Exhibition Centre
The Hotel Grand Chancellor Hobart is home to the Hobart Convention & Exhibition Centre (HCEC), the largest purpose-built conference and events facility in Tasmania. Located at the heart of Hobart's waterfront, hosting your event at HCEC means you're in a place that's truly exceptional.

VERSATILE SPACES FOR EVERY OCCASION
HCEC features a tiered auditorium that can accommodate up to 1,100 delegates, offers space for up to 125 trade booths, and boasts 11 flexible event spaces. These versatile spaces cater to a wide range of event types, making HCEC the ideal venue for your specific needs.

At HCEC, our focus is on providing personable and unforgettable service that caters to every level of the event, from your delegates to the client and event manager. We specialise in seamlessly integrating the beauty of our local destination into your event, using our favourite local produce and suppliers to enhance the delegate experience.
Looking for the perfect meeting venues at the Hotel Grand Chancellor Hobart? We've got you covered with a range of options!