Buffet Breakfast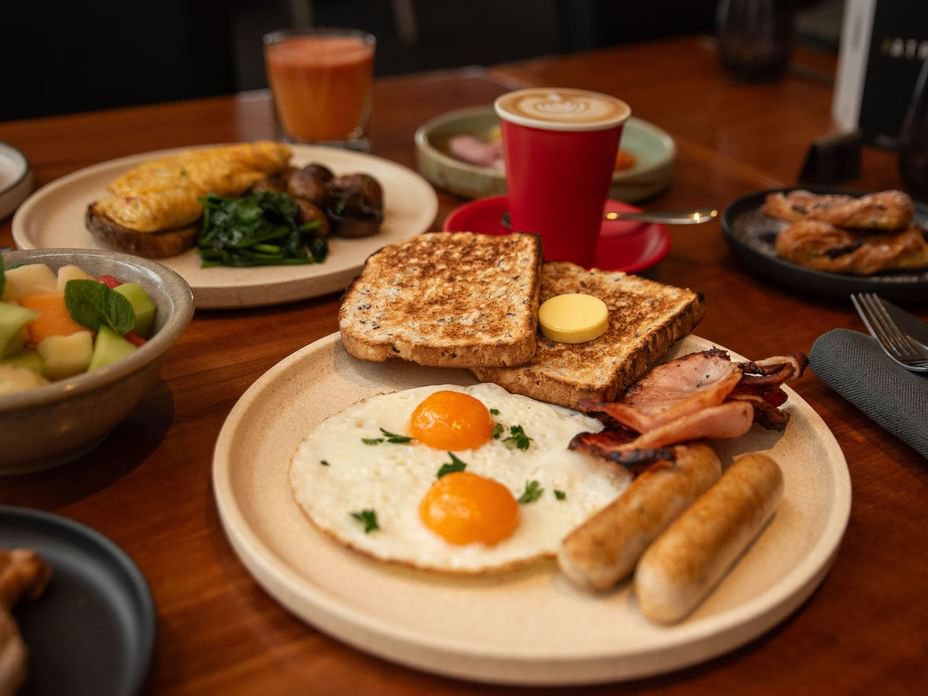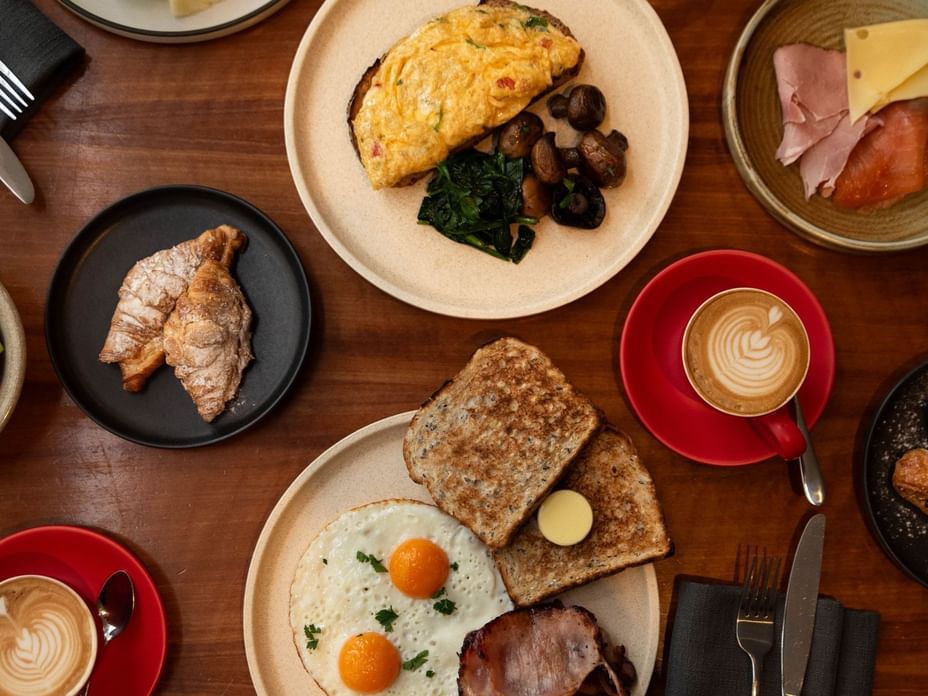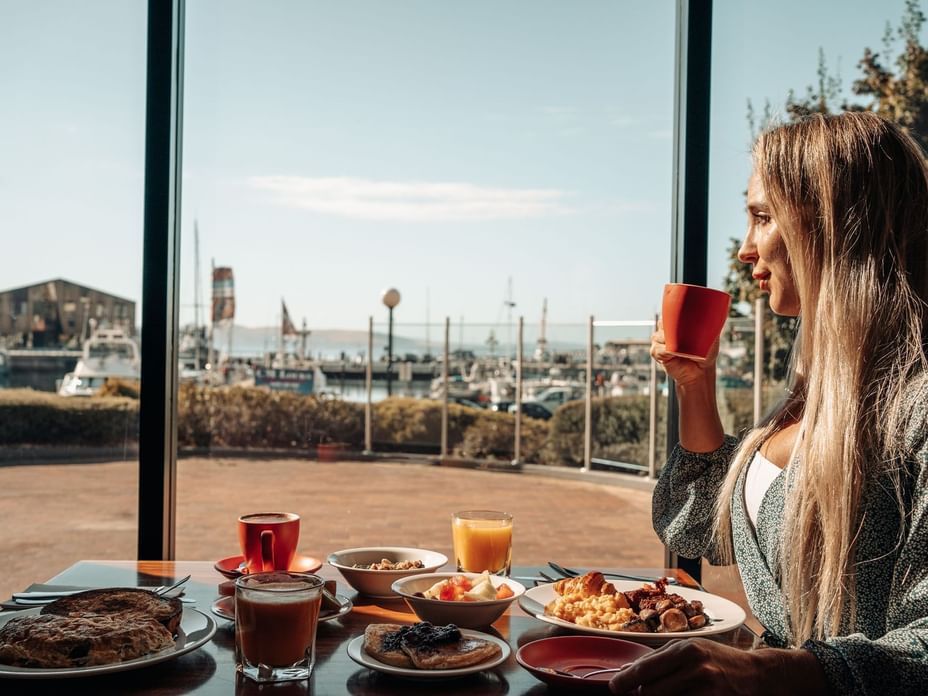 Our buffet breakfast is not your usual spread; it's a celebration of the freshest and most flavourful Tasmanian ingredients. With a focus on supporting local suppliers, we bring you a scrumptious selection that includes a make-your-own juice stand, assorted pastries made by our own patisserie chefs, crispy bacon, Huon Valley Mushrooms, a delightful cheese assortment, our signature house-made hash browns, Tasmanian Salmon, honey from Far South Hastings, sausages from the Huon Valley, and a nutrition bar for the health-conscious.
Gluten-free and specialty breads, Westhaven Yogurts, eggs cooked to order, and house-made compotes and sauces add to the indulgence. Your breakfast experience is complete with tea, plunger coffee, juice, and water, all included.
Prices: $35 for adults, $15 for children
Check out our Tasman website for more information or to make a booking. Bookings are always recommended to avoid disappointment.
MondayBreakfast Open Hours: 6:30 am - 10 am
TuesdayBreakfast Open Hours: 6:30 am - 10 am
WednesdayBreakfast Open Hours: 6:30 am - 10 am
ThursdayBreakfast Open Hours: 6:30 am - 10 am
FridayBreakfast Open Hours: 6:30 am - 10 am
SaturdayBreakfast Open Hours: 6:30 am - 10 am
SundayBreakfast Open Hours: 6:30 am - 10:30 am