The Tamar Valley Wine Region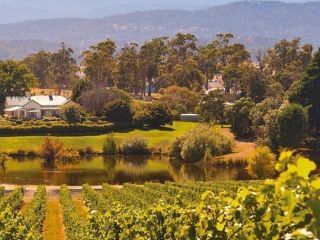 If there is one place on this list that has something for everybody, the Tamar Valley is it. Famous for its wine route with 32 vineyards along 170 kilometres of beautiful scenery. The wine isn't the only treasure to be desired. You can expect to find great food through the valley cafes and restaurants showcasing the local talent. The kids will enjoy the likes of Grindelwald, Seahorse World & Platypus House.
With notable heavy hitting wine producers such as Jansz, Bay of Fires Winery, Clover Hill Wine, Loira Vines, Cabbage Tree Hill, Tamar Ridge, Swinging Gate Vineyard, Goaty Hill Wines, Josef Chromy Wines, Holm Oak Vineyard, Iron Pot Bay Vineyard, just to name a few, you could easily spend a day or a lifetime exploring its twists and turns.
1 Pipeworks Road 7249 South Launceston Australia