Buffet Breakfast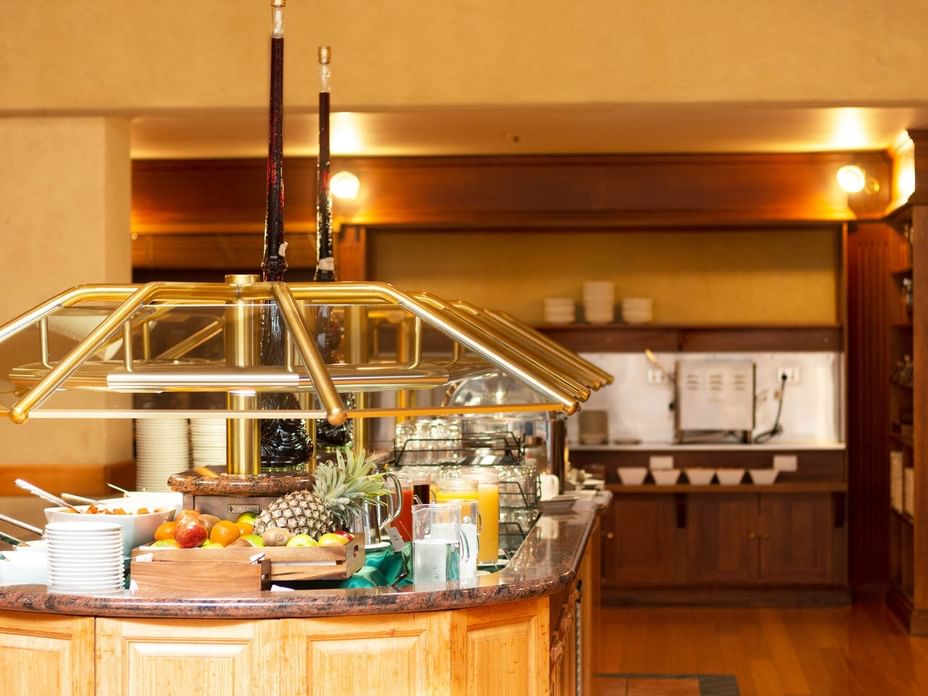 Kickstart your day with our top-quality and locally sourced buffet breakfast. Situated in the heart of Launceston, the Avenue Restaurant offers an all-you-can-eat buffet breakfast that's brimming with variety. From classic favourites like crispy bacon, eggs, and hash browns to an array of freshly baked goods and seasonal fruits, we've got something for everyone. We're also mindful of dietary needs, offering gluten-free and dietary-friendly options.
For those on the move, we've got a convenient continental breakfast option – just grab and go!
Under our sky roof, bask in natural light as you enjoy bottomless cups of tea or coffee, from our self-serve 'bead-to-cup' coffee machine, setting the tone for a stress-free morning that's perfect for the whole family. When you plan your stay, consider adding our Buffet Breakfast to your booking or explore our enticing accommodation offers for a rejuvenating weekend getaway.
Monday06:30am - 10:30am
Tuesday06:30am - 10:30am
Wednesday06:30am - 10:30am
Thursday06:30am - 10:30am
Friday06:30am - 10:30am
Saturday06:30am - 10:30am
Sunday06:30am - 10:30am