James Cook Hotel Grand Chancellor Wellington
Premier Hotel in Wellington CBD, New Zealand
Make James Cook Hotel Grand Chancellor Wellington your home away from home in the heart of the city. We can't wait to greet you with warm hospitality and show you what makes Wellington so special.
Our hotel offers a diverse range of rooms that cater to every type of traveller, whether you're here for business, a conference, or a relaxing holiday. With thoughtful amenities and free Wi-Fi, we've got you covered for a comfortable and convenient stay.
Being centrally located on The Terrace, we're just a stone's throw away from all the action. Want to explore the city's shopping areas or soak up the capital's culture? We're right in the heart of the CBD, and attractions like the Cable Car, Parliament, TSB Arena, Te Papa, Tākina and Sky Stadium are all within easy reach. You can also easily stroll down to Lambton Quay, thanks to our convenient pedestrian access.
At James Cook Hotel Grand Chancellor Wellington, we take pride in providing quality accommodation and unforgettable experiences. We've recently given Whitby's Restaurant a modern makeover, replaced all elevators for a smoother ride, and opened up brand-new rooms and suites for you to enjoy. With 269 rooms and suites available (making us the second-largest hotel in Wellington), you're spoilt for choice with a variety of options. When you book our Deluxe rooms or Suites on the 26th Floor, you get access to the exclusive Harbour Lounge, where you can unwind and soak in stunning views.
Our hotel is also a foodie's delight. We have two fantastic restaurants and two bars for you to indulge in. Whitby's is a well-established favourite, offering tasty buffet options for breakfast and dinner, as well as a delicious à la carte menu and High Tea for those fancying a treat. For a more laid-back and intimate experience, Sojourn Restaurant & Bar on the ground floor is the perfect spot.
So, get ready to explore Wellington and create wonderful memories at the James Cook Hotel Grand Chancellor. We're here to make your stay a memorable one.

Rooms in James Cook Hotel Grand Chancellor Wellington
The Ultimate Wellington CBD Accommodation
10% OFF ONLINE RATES
Become a member of our GC Rewards program to...
Receive 10% off our best online rates.
Take advantage of member-only promotions.
Earn points to redeem when staying at any property across Australasia.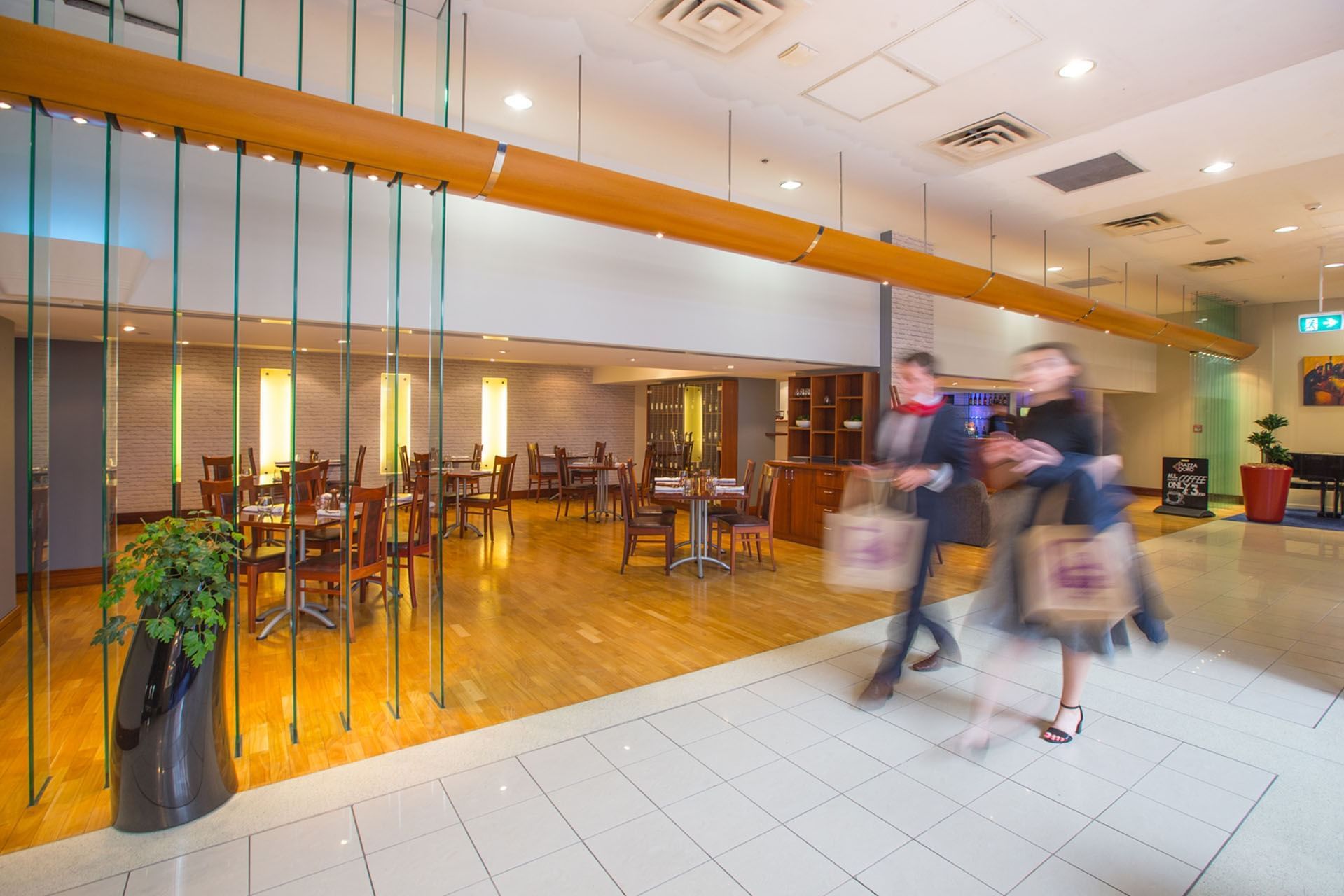 Restaurants and Bar
Best Places to Eat in Wellington


Meetings and Events
Meetings Rooms in Wellington CBD
Weddings at James Cook Hotel Grand Chancellor Wellington
Wedding Reception Venues Wellington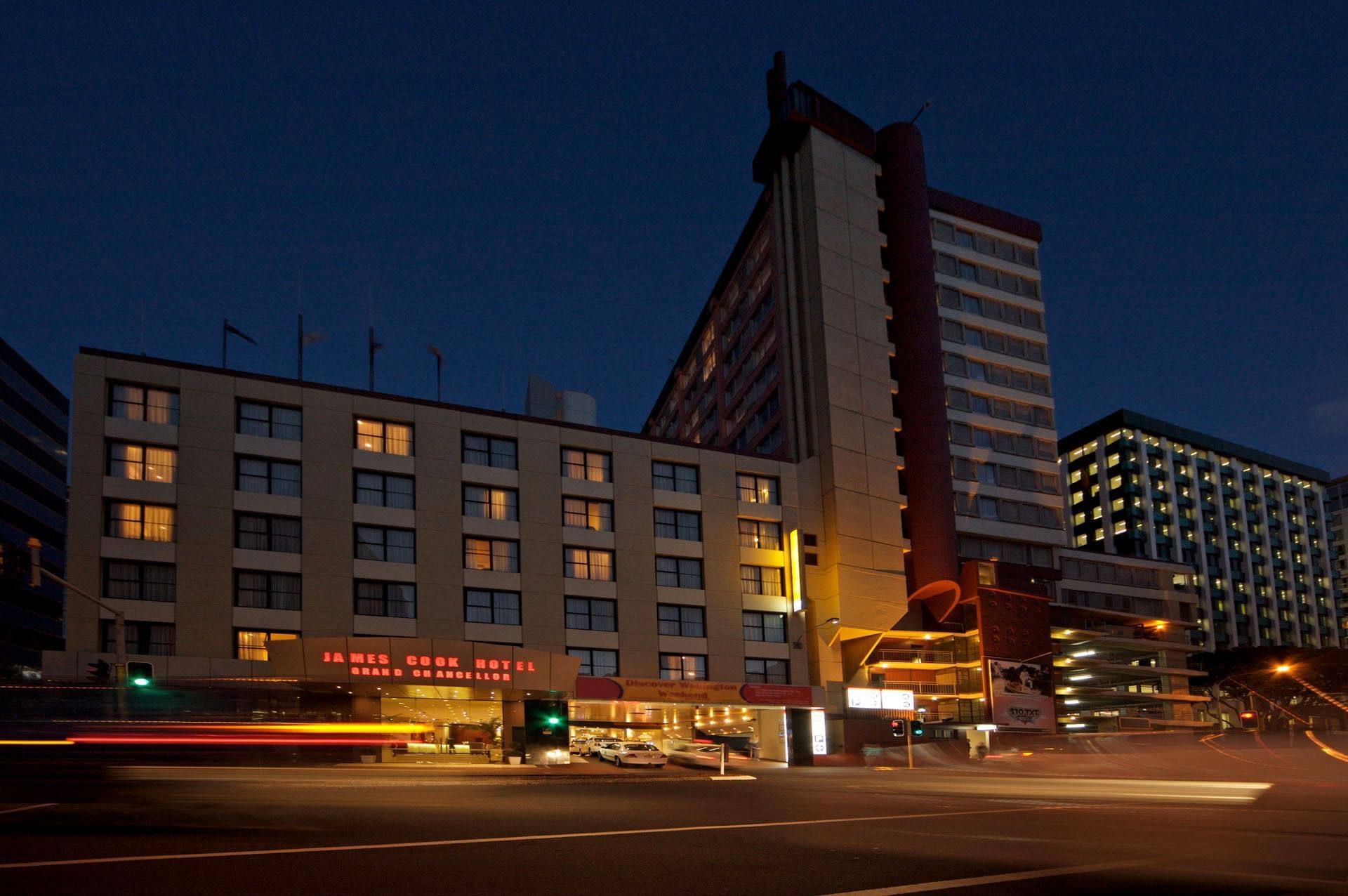 ✓ Free Wi-Fi
✓ Best Price Guarantee
✓ No Booking Fees and Fully Flexible Reservations
✓ Personalised Service
✓ Loyalty Clubs
✓ Business Requirements
✓ The Grand Chancellor Hotels Experience